Let us show you the benefits of professional property management and what it can do for you.
Investment Real Estate and Property Management. 
Whether you're looking for helpful tips about buying a home, selling a home, or the latest market statistics, we're here to bring that information together all in one place.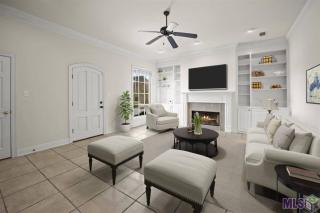 The Hughes Group at Keller Williams
Licensed in the State of Louisiana
Each office is independently owned and operated.
Our priority is to guide clients in buying, selling, and investing in Real Estate.
"This group knows what they're doing when it comes to real estate. Had my home under contract to sell on under a week. Highly recommend."
"As first home owners, the experience was surprisingly easy. The Hughes group listened to all of our wants, needs, concerns, and they helped us to find our perfect dream home!!! They have perfect communication throughout the entire process, and they genuinely care about the people they work with. We will forever use these guys if we ever need them again!!"
"Matt and his team are very professional, hardworking, and we could tell from day one he really cares about his clients. His assistant Kelcey is always there to answer any questions. Our home sold in 10 DAYS with their expertise and guidance. They also made buying our new home easy. We enjoyed our experience with the Hughes Group!"
"The Hughes Group stepped in and stepped up when my husband and I had lost all hope of selling our home. Our home was on the market for 7 months without any offers, despite the activity we were seeing. We thought there must be something wrong with our home, no one wants it! In comes the Hughes group and gets us under contract in ONE WEEK. One week people!! It wasn't a cut and dry closing but The Hughes Group took us through every step with ease and peace of mind. They certainly made it less stressful for us and kept our deal together until the very end so we could move back home with our families. We truly couldn't have done it without them!! If you are looking for A+ customer service and a team that is dedicated to your best interests, this is the place to be!!"
Get in Touch
Let us help guide you through buying, selling, and investing in Real Estate.